for XR content produced
in Latin America
The Stereopsia Awards represent the annual international juried competition for immersive experiences and innovations.
This award, the owl-shaped Crystal Owl®, created by the Cristallerie du Val Saint Lambert in Liège (Belgium), symbolizes with mystery and elegance the origins of stereoscopy, the scientific discovery that founded the immersive technologies of today and tomorrow. They will be awarded for the first time during the closing night of Stereopsia LATAM, on 22 October in the heart of Santiago de Chile.
For its first edition, Stereopsia LATAM will recognize the best immersive experiences, technologies and innovations produced in Latin America in the following categories: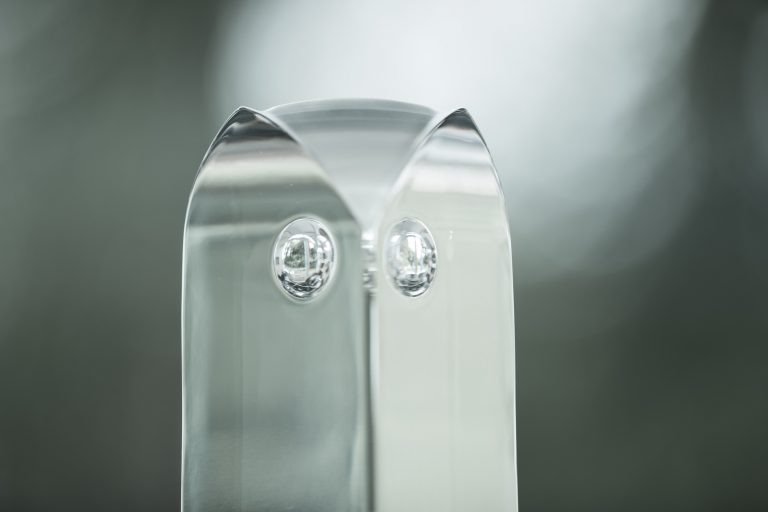 – BEST XR EDUCATIVE EXPERIENCE
– BEST XR HERITAGE EXPERIENCE
– BEST XR SOCIETAL IMPACT
– BEST XR CREATIVE EXPERIENCE
– BEST TECHNOLOGICAL ACHIEVEMENT
The Parthenon Museum,  Renato Toledo
Ecuador
The Gap – The Future of Work, Andres Waisberg
Argentina
Paramo AR, Diego Perez
Colombia
Stories Of Innovation in Road Safety, Juan Guillermo Prado
Chile
Partida II, Ramiro Rodriguies
Brasil
Hyper D, Malitzin Cortes
México
Under the Skin (Na Pele),  Joao Inada
Brasil
Embracement, Alicia Sanchez
México
Memorial Rocas AR, Pepe Rovano
Chile
WWF Footprints of Extinction, Pedro Antolin
Chile
Hypha, Natalia Cabrera
Chile
Entre Luces y Sombras – Capitulo III, Nazly Lopez Diaz
Colombia
Cruzar, Juan Pablo Urgiles
Ecuador
Orant Charities Africa Virtual Experience 2021, Ksenia Marennikova
Chile
Paper Birds, Federico Carlini & German Heller
Argentina
The winners will be revealed at the Awards Night on October 22, 2021.